Using VR in project Smarta Fabriker
Virtual reality is a technology which takes you straight into a virtual world in which you can experience a digital environment in a way which replicates reality. In the Smart Factories project, we used HTC Vive in combination with ABB's RobotStudio in order to create a digital twin of the Smart Factories physical plant.
So why create a digital copy of the actual factory?
Prior to construction of the physical factory, the factory layout and PLC programmes can be tested in a virtual environment, saving time as well as money. This is known as virtual commissioning. Although this can be achieved without VR, applying the technology in the factory provides a completely different perspective on capacity and layout as well as a more accurate impression of how the facility will turn out in reality. It also sheds light on the facility from an operator's perspective and enables discussion of ergonomic considerations, for example. The Smart Factories project makes use of HTC Vive, a VR system which can be rotated and enables the user to look around. You can also move around the room, making your way around the digital world. Using the hand controller, you can be teleported as well as draw and jog the robots, which means using the hand controller to take control of a robot in the virtual world and move or rotate it. The digital copy of the factory was created in RobotStudio from ABB. All of the sensors which exist in reality can be found in the digital copy, and all movable components, such as actuators and conveyors, move just as they do in reality.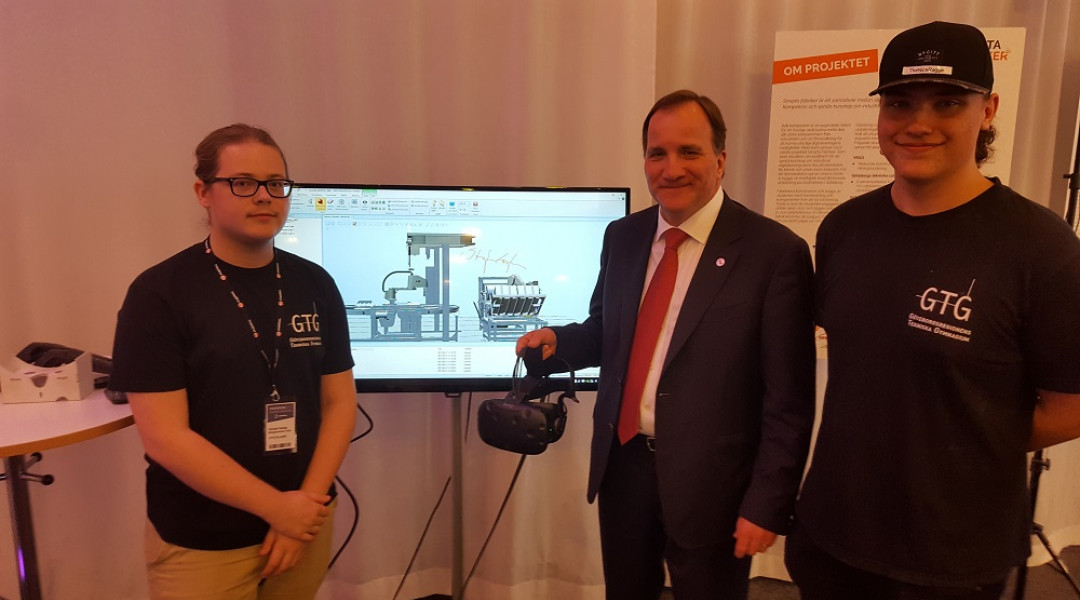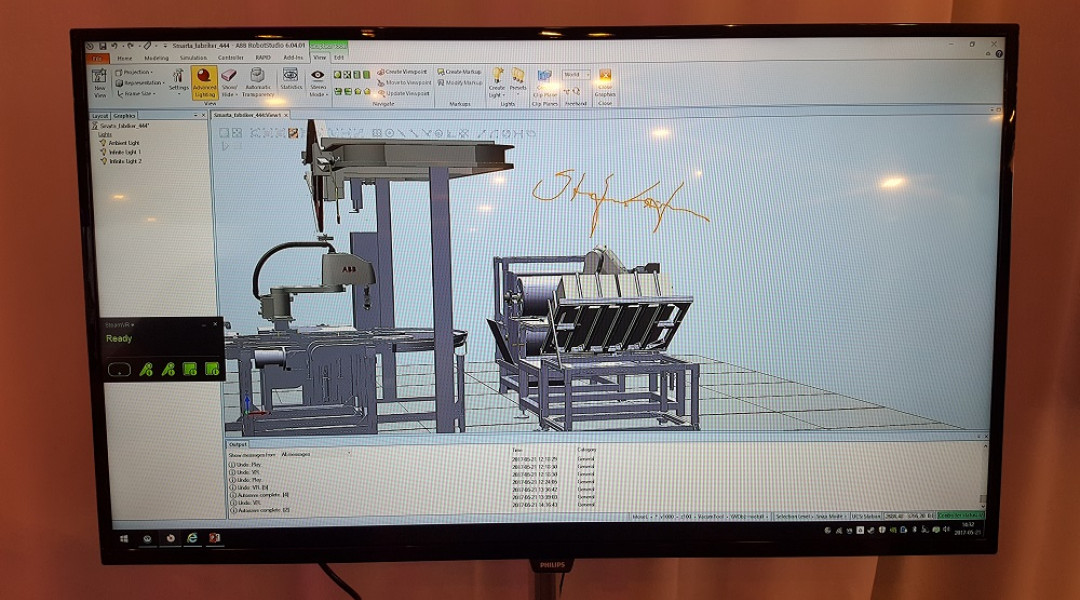 ---
Tags
This article is tagged with these tags. Click a tag to see all the articles with this tag.