What is virtual commissioning?
Virtual commissioning is a method used in the Smart Factories project in order to test and validate the factory in a virtual 3D model in advance of physical commissioning.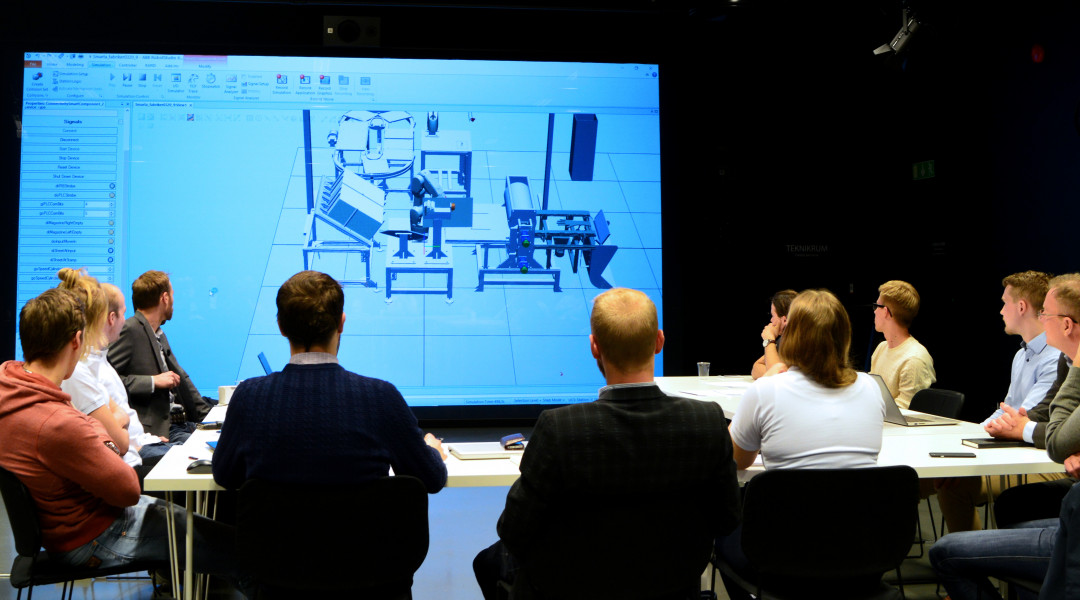 The objective of virtual commissioning is to shorten lead times associated with physical commissioning and thereby save time and money. In the Smart Factories project, students worked under the supervision of companies to design and construct a demonstrator of a smart factory. From January to June 2017, student workers collaborated across the fields of mechanical construction, PLC programming, electrical construction and robot programming to devise a virtual model of the factory. This took place with the support of industrial experts from ABB, ÅF, Elektroautomatik and IFM. To see our work on the virtual commissioning project, watch the film below.
---
Tags
This article is tagged with these tags. Click a tag to see all the articles with this tag.