Virtual Commissioning in Smart Factories – thesis project
Virtual commissioning is a method of testing and validating a factory or production stage in a virtual environment in advance of physical commissioning. Conducting troubleshooting and making changes during physical commissioning can be highly costly. The objective is therefore to identify and address issues as early in the development process as possible in order to reduce the lead time for physical commissioning.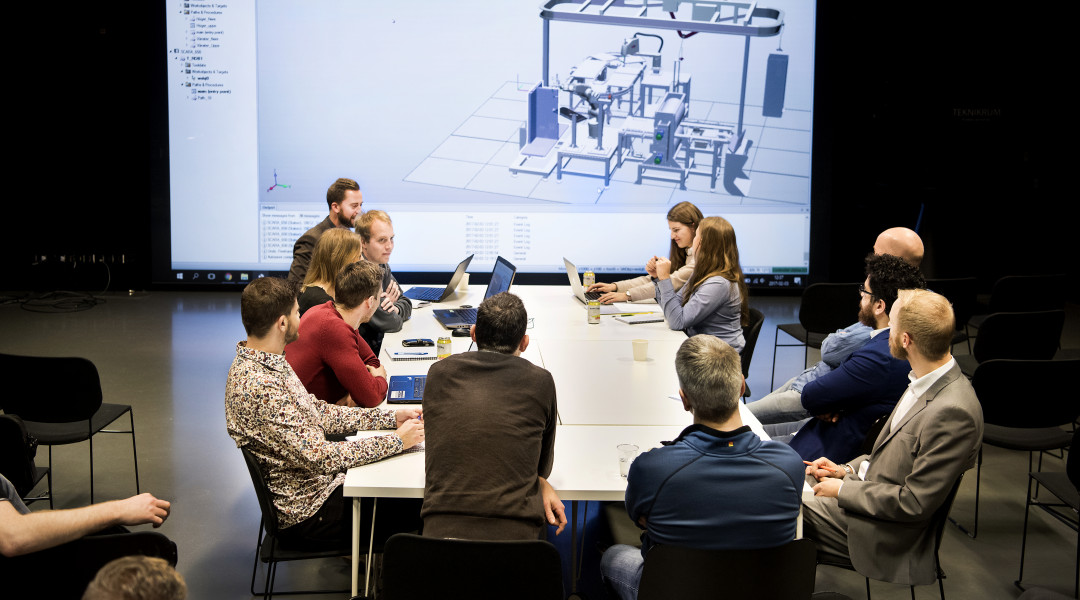 A virtual commissioning project can be divided into three conceptual sub-systems.
The mechanical construction of the system, including sensors, control equipment and a functional description of the system.
The control system, with specification of input and output signals.
The connection between the control signals and the sensors and control equipment.
In the Smart Factories project, virtual commissioning was primarily based on three thesis projects:
Virtual Commissioning of a Smart Factory (30 credits)
Electrical Construction for Smart Factories (15 credits)
PLC programming of automated processes (15 credits) One success factor is the close cooperation between those engaged in the projects. Producing CAD material proved to be a challenge during the process. In some cases, temporary elements were created in order to include the function in the model. During virtual commissioning, the PLC code was tested in relation to the digital copy of the factory. One limitation made was not to include the signal replacement in the superordinate system. An animated film of the result can be viewed below.
---
Tags
This article is tagged with these tags. Click a tag to see all the articles with this tag.