Sustainable production and digitalisation – thesis project
This article is based on a thesis work done as part of the Smart Fabriker project. This project explores the factory's environmental impact from a quantitative perspective. It also includes a literary overview on sustainable digitalisation.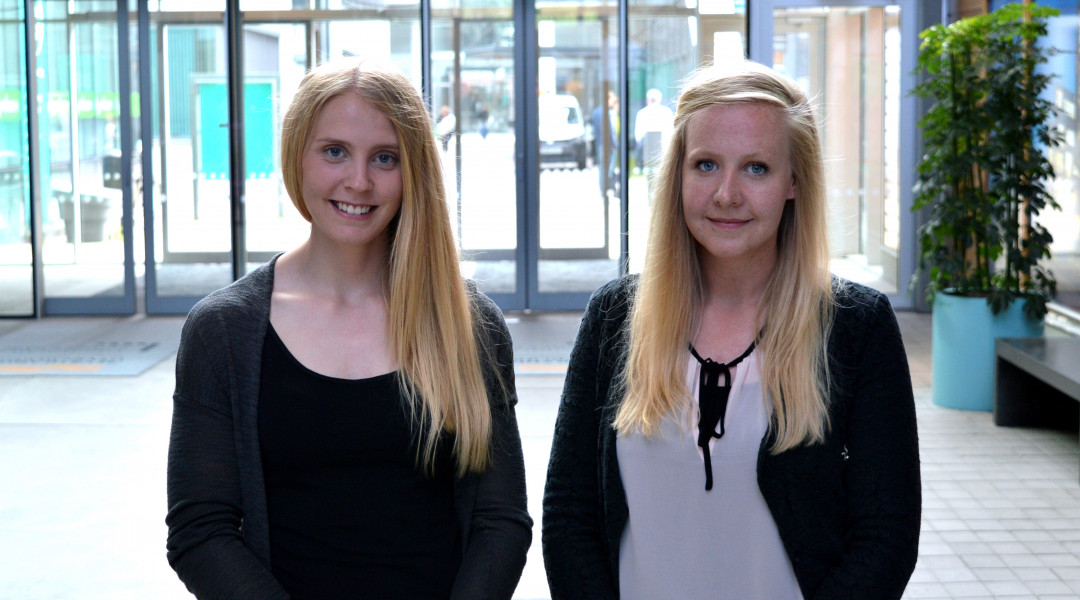 The product studied was a pair of VR glasses in a cardboard that is used with a smartphone to get a VR or 360 experience. Rebecca and Therese did a life cycle analysis (LCA) where they studied the product's environmental impact for the entire life cycle of VR glasses. The product consists of cardboard and plastic lenses. The life cycle analysis does not take into account the environmental impact of the smartphone but focuses on the VR glasses themselves. To be able to do a life cycle analysis, two system images were made. One for the entire VR glasses production chain and one for the process itself in the factory.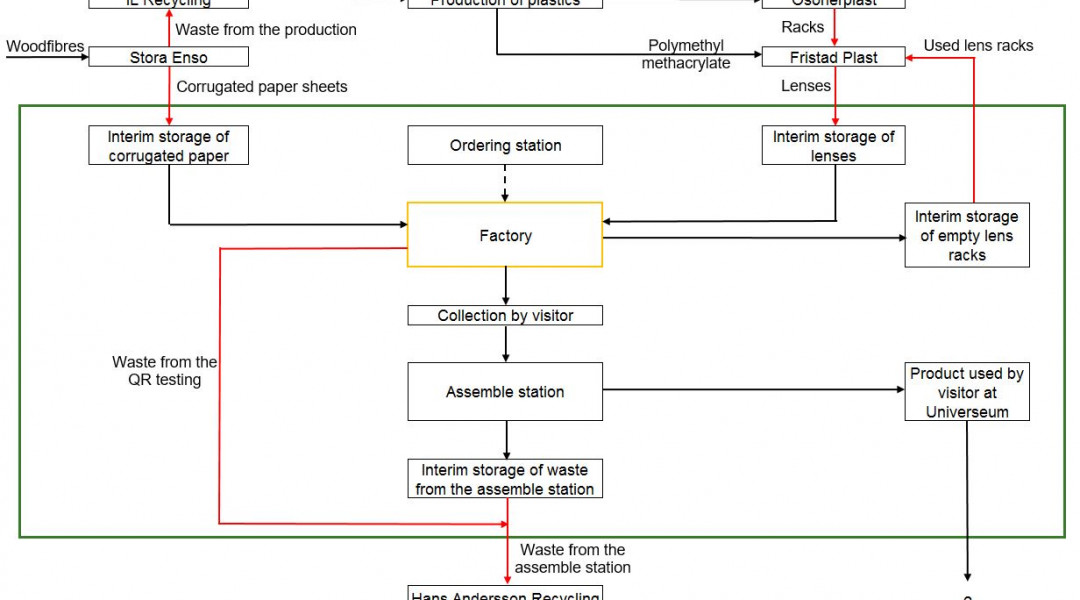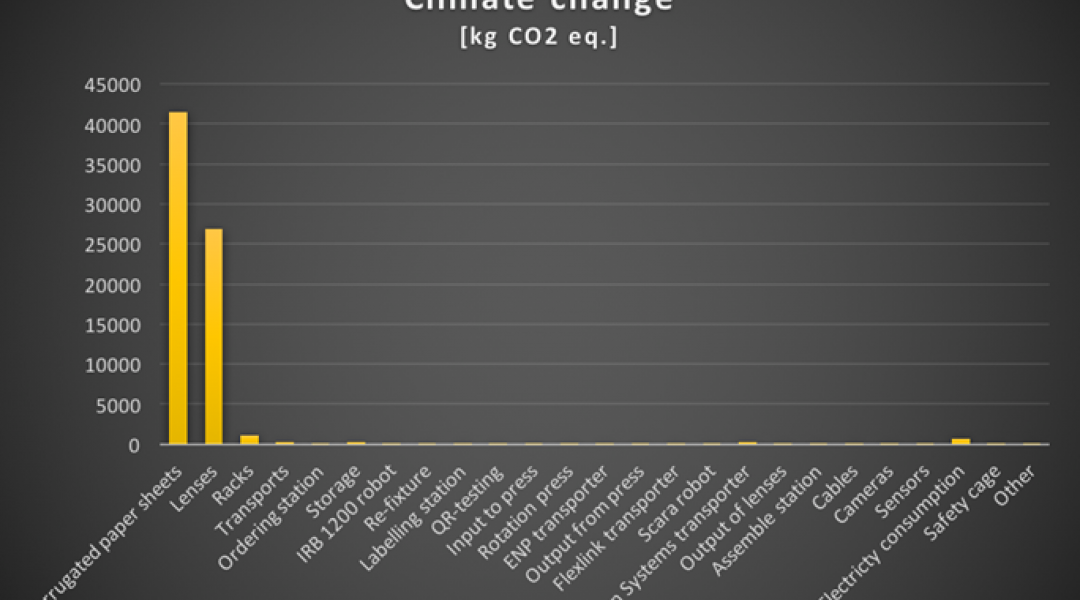 The report is divided into two sections, the first of which proposes improvements to the constructed factory in order to reduce environmental impact. The second part provides a literary overview of sustainable digitalisation in order to identify topics for future study.
The study is divided into three objectives:
Identify five critical areas in the factory.
Identify possible improvements for the factory.
Identify the extent to which the topic of sustainable digitalisation is covered by scientific literature. Life-cycle analysis (LCA) is used extensively during this thesis project. According to the analysis, the five critical areas are the cardboard, lenses, rack, rotary press and Eton Systems conveyor. It emerged that the greatest reduction of environmental impact can be achieved when the volume of consumables is cut. Moreover, environmental impact can be substantially reduced if recyclable material is used for the cardboard sheet instead of new fibre. Consequently, production volumes and the types of material used are particularly important to take into account for the project. The literary overview shows that it is relatively difficult to find reports about sustainable digitalisation. The majority of reports focus on the economic and social dimensions of sustainability, with less focus on environmental considerations. However, more research is required into certain specific fields.
---
Tags
This article is tagged with these tags. Click a tag to see all the articles with this tag.