Interactive factories in Augmented Reality using Microsoft HoloLens – thesis
One of the most valued contributions to the Smart Factories project was the thesis project undertaken by Carl Halvarsson. With the help of HoloLens, it is possible to walk around a digital copy of the factory and obtain information about its various machines. The report outlines the development and structure of the programme and concludes by discussing the potential and limitations of using HoloLens within industry.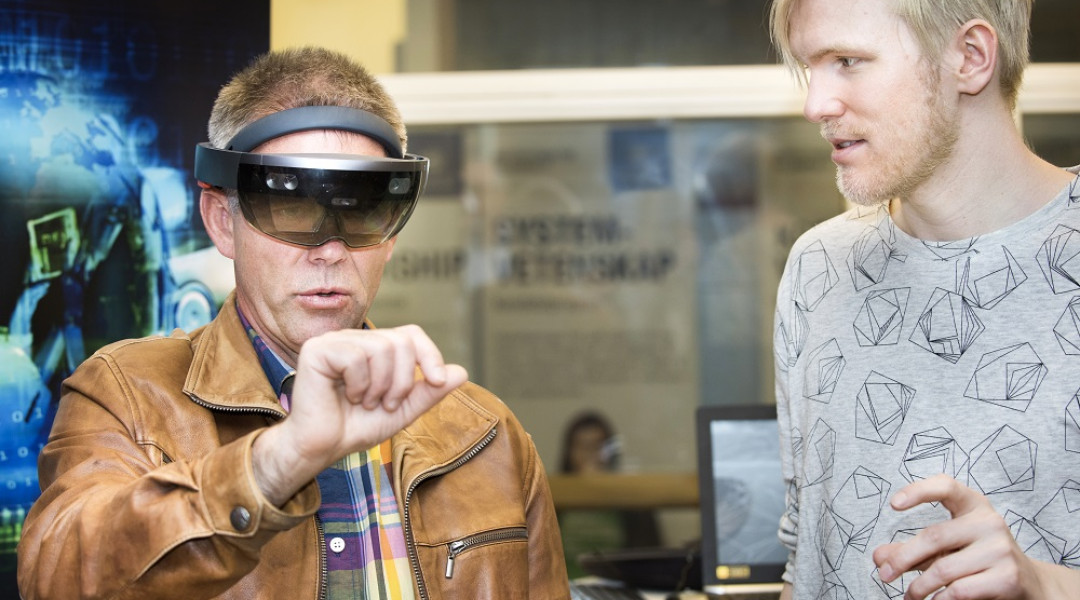 The thesis project was carried out by Carl Halvarsson in the spring of 2017, under the supervision of Cybercom. You can read more about the project here. A film with details of the findings can be found below.
---
Tags
This article is tagged with these tags. Click a tag to see all the articles with this tag.