The need of flexibility in today's industry
In today's society, it is increasingly important to have production systems that are adapted to the organization's goals and pay attention to how the production system creates value for customers. Customers demand tailor-made solutions that meet their needs. One way to be able to create a flexible production is through variant management, both within the production system and with the Product Lifecycle Management (PLM) system. The following article provides an insight into the master's thesis The need for flexibility in today's industry. The master's thesis touches on the importance of flexibility in today's industry to achieve competitiveness, how customer-specific products can be handled to increase flexibility and challenges when variant management is utilized.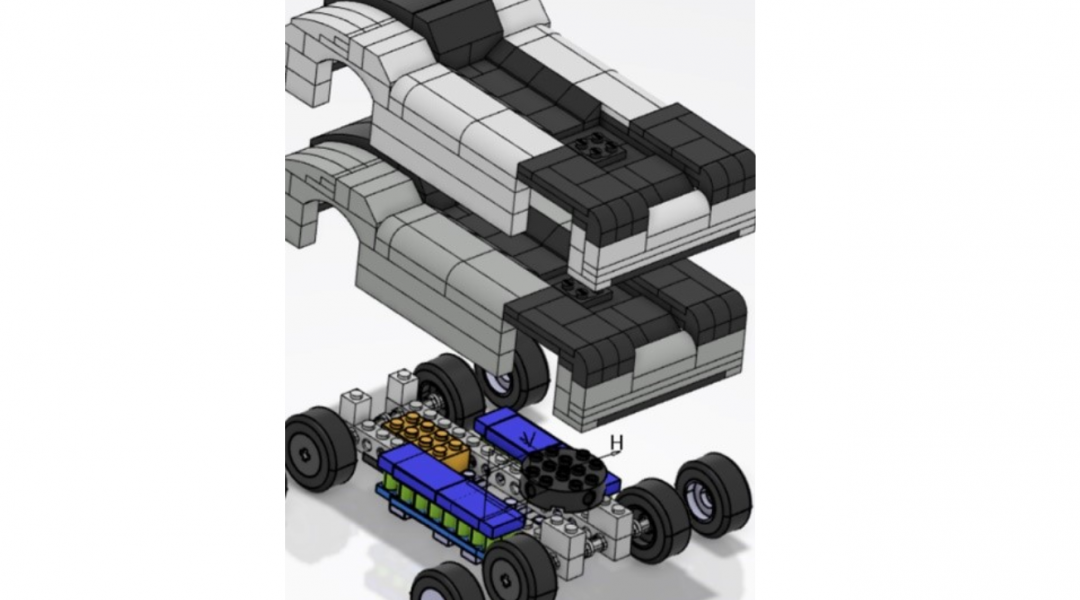 The Production for Future demonstrator, which will be developed in 2020, will highlight opportunities with flexible production. Flexibility in this sense means dealing with changes in demand as well as improvements through variant management. To create a flexible production, it is important to handle different product variants and product configurations. Thus, there was interest in analyzing why flexibility is important in today's society, how variant management can take place to achieve a flexible production and what it entails for challenges in utilizing variant management. Three parallel studies were conducted to answer the questions: interviews, literature study and case study.
The results of the methodology were compiled in three parts. The first part answered why flexibility is important to be competitive. Tailor-made products are even more important today, as customers want unique products that meet their needs. Flexibility was considered to be able to be integrated into organizations' strategies to become competitive in today's market. Flexibility and flexible production improved the handling of increased product variation and tailored products.
The second part answered how product variation can be handled to improve flexibility. It has been shown that PLM systems enable collaboration to make it easier for organizations to work towards the same goal of meeting customer needs. PLM systems enable the management of product generations and complexity within each life cycle phase. By applying restrictions, the number of unprofitable product variants can be reduced. Product configurations were defined to offer products in different customer segments. Modularization can create standardized components, which results in reduced tied-up capital and warehousing capacity.
The third part answered challenges in variant management. Several challenges regarding the evaluation of product variants' profitability were identified. The requirements of different markets were considered to affect profitability. Product variants that were not directly profitable could need to be offered to meet customer needs and generate other profitable business. Creating unique items when developing new variants was an easy way to meet needs but created strains in production and warehousing. Modularization could result in increased costs because standardized components needed to meet multiple needs. An increased product variation created problems in balancing the production flow and increased the number of adjustments.
The study demonstrates the importance of flexibility to achieve competitiveness in today's market. Flexible production seems to improve variant handling. Using PLM systems can create a common thread through organizations to manage customer-specific products. The PLM system ENOVIA, a product of Dassault Systèmes, was used in the study and enabled visualization of the product range, illustration of the product structure and how different customer needs affect the product. Product configurations were defined to meet needs in different customer segments. Modularization can be implemented to reduce the number of unique items and minimize inventory and tied up capital. Modularization, on the other hand, can result in higher component costs. Evaluating the profitability of product variants was identified as a challenge in variant management. Increased product variation and the amount of adjustments were shown to increase the difficulties in optimizing and balancing the production flow.

To read the entire thesis by Stina Wahlström and Robin Eriksson, click the link to the report below!
---
Tags
This article is tagged with these tags. Click a tag to see all the articles with this tag.