Sustainability in focus
There are many reasons why it is important to always think about sustainability in the industry, but it is difficult to know how to do it. This article highlights some examples of how we in Production for Future in the Smart Fabriker project work on sustainability based on the UN's 17 Global Goals.
The Production for Future project aims, among other things, to show how sustainability, diversity and technology need to interact to create a future for everyone. The project will build a mini-factory that is used to demonstrate a smart factory where the 17 Global Goals are used to work towards sustainable development. The United Nations (UN) has set 17 Global Goals, including interim goals, which, according to the UN, are required to solve the world's greatest challenges. Sustainable development involves three aspects: economic, social and ecological sustainability where everyone is equally important for a future. Economic sustainability is about developing prosperity for all classes of society. Social sustainability means that you as an individual should be able to develop and have good health in whatever conditions. Organic sustainability is when resources are managed in such a way that future generations can meet their needs. In the project's work towards sustainable development, the following questions were raised: How do we minimize the environmental impact of the factory? How do we create decent employment conditions for those who work in the factory? How do we ensure economic growth?From the perspective of ecological sustainability, the project is working with Objective 9.4, which aims to update the industry to increase sustainability. In this project, all products must be quality assured to extend their life span and save the earth's resources. In order to be able to use a product for as long as possible, each component of the product must reach a certain quality standard. Another example is to connect the factory with sensors that measure, for example, energy consumption in order to become aware and make better decisions about which processes need to be developed. Another example of working resource saving is to create digital copies during the planning of a factory. This makes it easier to get a holistic view of the factory and to have the various departments interact (product development, mechanical engineering, process development, electrical engineering, IT). A manufacturing method used in the factory to create fixtures and other smaller parts is additive manufacturing. Since 3D printing is a manufacturing method where we add materials instead of removing materials, we do not waste material.The factory is economically sustainable to enable flexible production. With a mobile robot module that can easily be adapted to new tasks, production can respond quickly to new circumstances, such as new product variations. Since the flexible robot module can be adapted to different scenarios, it is a safe investment as it can be used for several different tasks. The robot module contributes to increased productivity, solves bottlenecks and ensures the quality of the product mentioned in Objective 8.2, which aims, among other things, to promote economic productivity through technological innovation. Since this factory is only used to demonstrate a production line, the products that are manufactured are reused. This is to save on resources and to show the benefits of circular economy, which is included in Objective 8.4.From a social sustainability perspective, Objective 8.8 "Protecting workers' rights and promoting safe and secure work environment for all" is a focus area in planning a factory. Production for Future improves the working environment through a robotic module that can help people in different ways. The robot can facilitate tasks that are repetitive and not ergonomic and thus contribute to human health. In addition, the robot can take over tasks that are dangerous to humans, such as handle chemicals.In summary, there are many opportunities to think sustainably in planning a factory and it is helpful to take inspiration from the Global Goals. What goals can you work on? If you want to know more about our work, go in and follow Production for Future on Instagram and keep an eye out for future sustainability articles.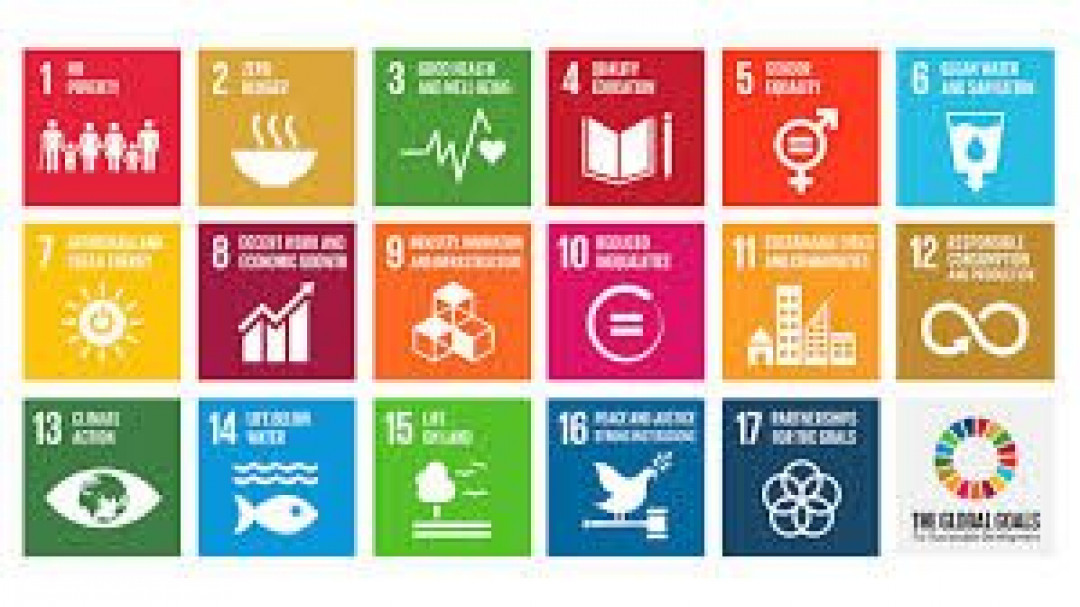 ---
Tags
This article is tagged with these tags. Click a tag to see all the articles with this tag.