XR technologies in the automotive industry: guidelines for their implementation
The ongoing electrification, shorter product life cycles and increasing demands for car customization have increased the complexity of manufacturing processes in the automotive industry. Therefore, car manufacturers are looking at the implementation of extended reality (XR) technologies to tackle the many challenges they are facing, as well as to improve the flexibility and adaptability of their operations. However, despite the rapid advancement of technological developments, a gap is identified in the number of academics addressing the implementation of XR technologies within manufacturing in the automotive industry
This research investigates the use of XR technologies in automotive manufacturing practices. Therefore, the objective of the research is to highlight the state of the art of XR technologies including benefits and challenges and subsequently propose a set of guidelines for XR implementation. Starting from the lack of a detailed and comprehensive definition of the state of the art of XR technologies, along with their benefits and challenges, this thesis was able to provide an overview of the status of implementation of XR technologies in manufacturing. This research work provides both academic and industrial value, as it was possible to identify five application areas in which XR technologies are applied (assembly, ergonomics, layout, maintenance and training). In addition to these, five different challenges (funding, integrations, selection, skills and technology) were identified, and numerous benefits depended on the field of application. Also, by providing an overview of the maturity level of each XR in the various fields, this work offers future researchers the opportunity to focus on one of these fields and then move forward with the development of XR technologies. For industry, particularly car manufacturers who are considering implementing XR technologies, this thesis provides a comprehensive analysis of the current state of the art as well and brings light to the benefits that XR can bring or the challenges that may arise, while offering guidelines to support the implementation and simplify decision-making.
The set of guidelines proposed represents a big step for theory and practice as they guide the implementation of XR technologies, which has been a gap until now. The guidelines consider three different perspectives, namely: technology management, competencies and organisational structure. This can help solve an identified problem companies usually focus on the technological aspects, neglecting competencies and structure. Further, each phase of the guidelines includes innovative aspects. The proposed guidelines embrace the entire XR technology journey according to the challenges companies face, including aspects such as adoption decision, choice of technology, factors to consider during implementation, monitoring and possible improvements.
Alberto Celato LinkedIn: https://www.linkedin.com/in/al...
Enea Datei LinkedIn: https://www.linkedin.com/in/en...
Chalmers Open Digital Repository: https://odr.chalmers.se/handle...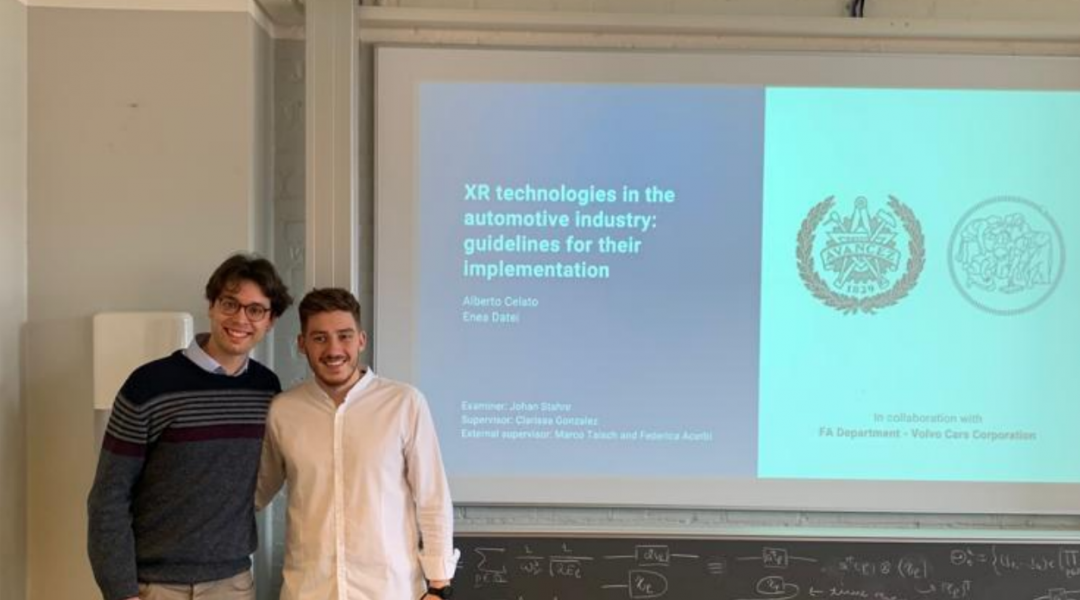 ---
Tags
This article is tagged with these tags. Click a tag to see all the articles with this tag.