Machinebook – like Facebook, but for machines
How is it possible to communicate with machines socially? One solution is Machinebook, which is like Facebook, but for machines. The machines in the factory post status messages in the same way as humans do on social media platforms. This enables you to track machines' CPIs and thereby improve production, for example.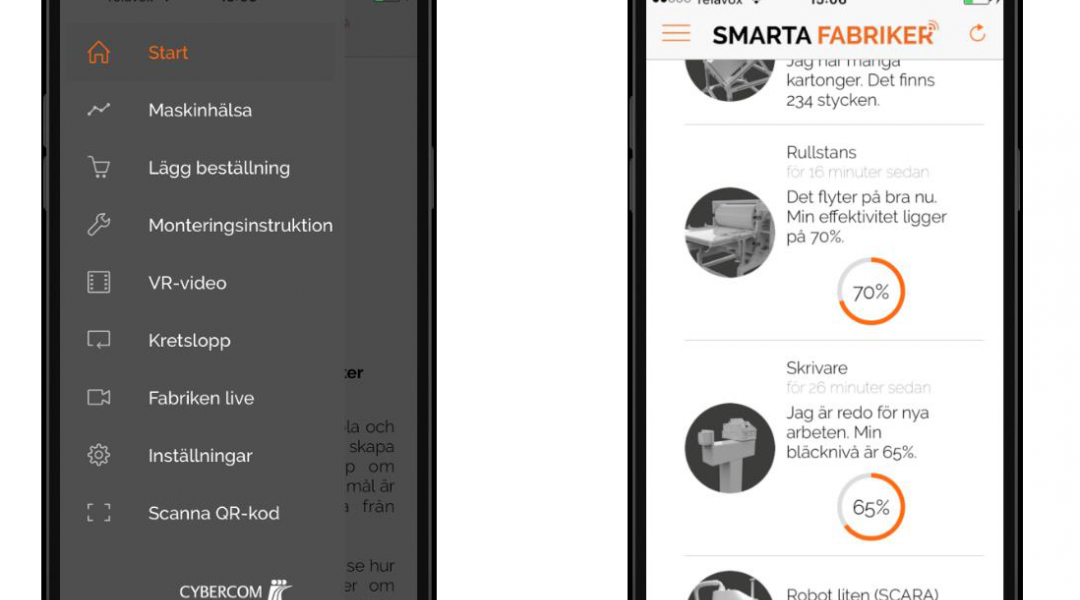 Machinebook enables humans, machines and services to communicate and work together. It could change your corporate culture in relation to social cooperation through motivational CPIs, and provide operators and maintenance personnel with access to information and the opportunity to increase the value of data with social methods of communication. As part of the Smart Factories project, partner company Cybercom, who developed the app for the project, has developed a feature whereby anyone who downloads the app can gain access to the status of the various machines in the factory. We decided to call this tab of the app Machine Health. On a regular basis, or when a special event takes place in the factory, the machines post messages in the same way as people on social media. These messages could be about the status of materials, energy consumption, OEE figures or the level of ink in the printer. The information to be posted, and when this takes place, is customised in line with the Smart Factories project. Ensuring the information is visual and easily accessible has a number of benefits, for example, reducing production stoppages and boosting productivity by improving and stabilising working performance.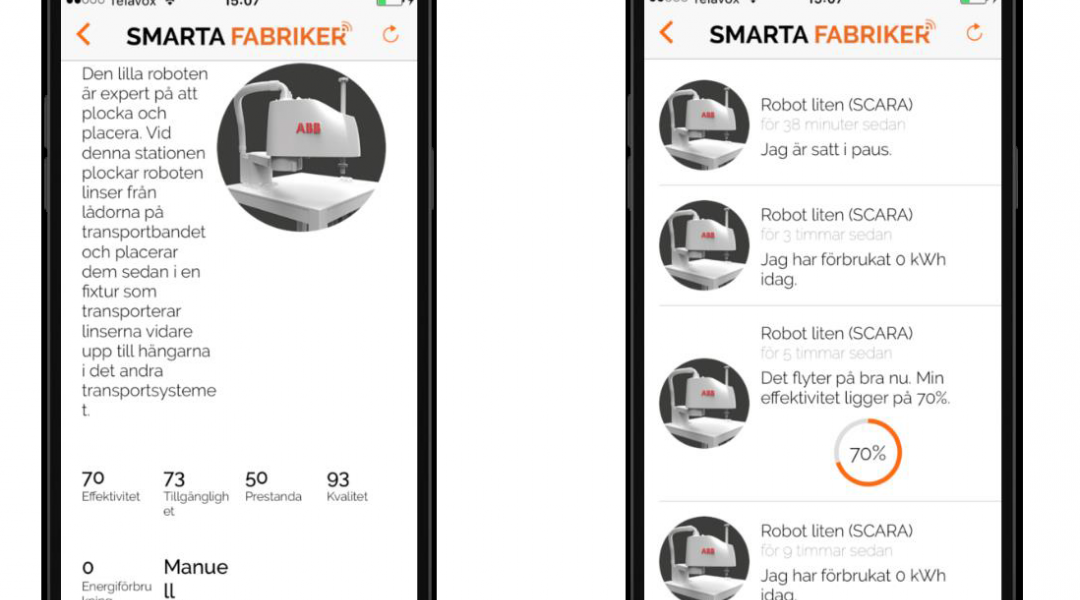 ---
Tags
This article is tagged with these tags. Click a tag to see all the articles with this tag.