A framework for interoperability
This research article presents a framework for how interoperability can be implemented within industry.
A key aspect of achieving success through digitalisation is being able to connect information support with the existing production system. One solution are new, smart forms of information support which can assist operators in their day-to-day work.

The framework presented in this article is also discussed in relation to its user-friendliness, and how it can be used in order to increase interoperability.
Link to article.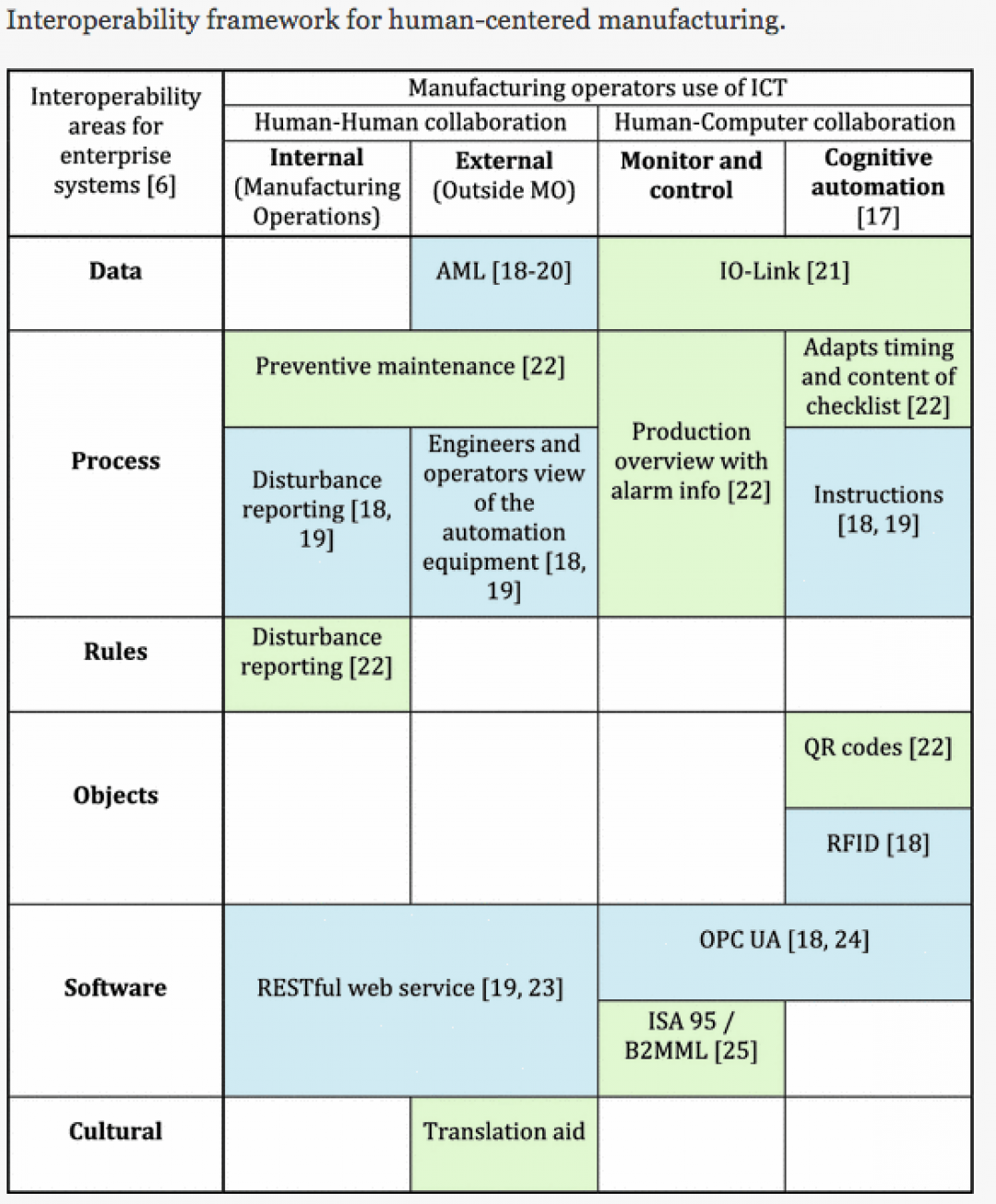 ---
Tags
This article is tagged with these tags. Click a tag to see all the articles with this tag.