Many do not know what digitization is and, above all, how digitalisation can be implemented. Below there are some tips that have been developed at workshops with supplier companies:
Take small steps and produce examples of digitalisation that are already in the company.
Focus on the joy and the positive things with digitalisation instead of the negative.
Involve all employees.
Think about how skills maybe need to be strengthened, e.g. with apprenticeship programs or some other way.
Are there new businesses and services that customers will demand as you can provide?
There are many good examples of how industrial companies have benefited from digital technology to streamline production flows, increase quality, simplify for customers and ensure that production stays in Sweden. Here you can take part of some exciting business examples:
For more information and more films, visit tillvaxtverket.se/smartindustri
In edig we have developed a so-called edig wheel, which is a description of a digitalisation trip: Innovation, New business models, The connected factory, Digital copies, Visualization, Human-machine collaboration, Smart working methods, Additive manufacturing, Environment-friendly production, Attractive work, Global Collaboration, Artificial Intelligence.
In the wheel, the subject areas, i.e. the important areas of digitalisation, are presented in a logical order. The journey begins with innovation, new business models and connectivity, after which various tools and smart working methods are reviewed. Different strategies for environmentally smart production, attractive work and global collaboration follow. The journey ends with a higher digital maturity, AI.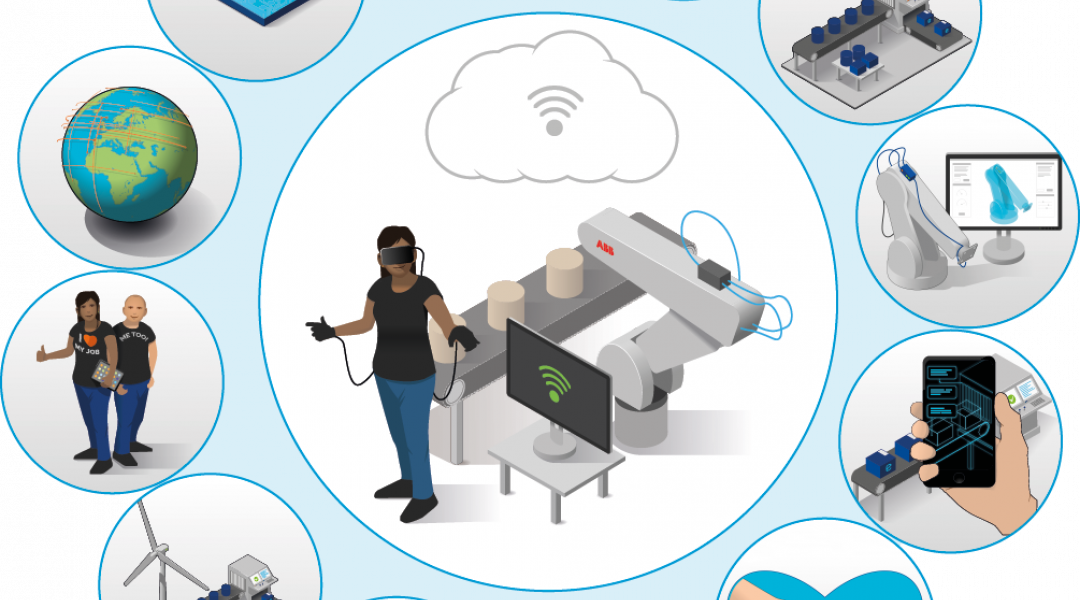 It is important that management is aware of what digitalisation is, so that they can help the rest of the company forward. An important part of a digitalisation strategy is to know why your company wants to digitize. We will be happy to advise you in the beginning of that trip.
There are of course several options of support for how you as a company can start your digitization work. Below are some suggestions:
A practical example of how to proceed and what you can think of you find here: Digitalisation - how do I get started?
Examples of support for digitization for small and medium-sized companies are the Kickstart and Digiresanproject, which aims to create insight into the challenges and opportunities with digitalisation in the industry.